Redelman's Fermium
8 legs, R, 1 BIS, 4 BOB, 5 BOV, 1 BOSV, retired to brood.

---
CF70

CF70, buck, 2 legs, R, 1 BOSV, retired to brood and producing some extremely nice babies!

---
Redelman's Doris

1 leg, starting brood doe career. =]
---
DK Cat Woman

3 jr. legs, pics don't do her justice, nice nice doe, became a larger brood doe, 1 BOV, retired to brood,.

---
DK Batman

Sr buck, 4 legs, He is registered and Granded now, 1 BOSV, still showing off and on,


---
DK Electra Assassin

Sr doe, always 2nd to her sister, Cat Woman, above, very nice doe, retired to brood doe.

---
DK Hulk

Sold.
Very nice buck.


---
DK Rogue

Sr doe, another nice black doe, now to brood career and see what they can produce.

---
Powered by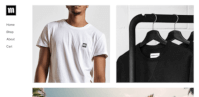 Create your own unique website with customizable templates.